Welcome to Port Malabar Holiday Park
The Park was developed by General Development Corporation in the early 1970's and chartered in 1983 as a Special Taxing District
ABOUT US
Port Malabar Holiday Park is a resident owned, Deed Restricted, 55 + gated community located in State of FL, County of Brevard, City of Palm Bay.  The community consists of 703 home sites.  Construction began in 1970, purchased by the residents in 1981; designated as Special Recreation District by Ordinance 83-52 from the City of Palm Bay in 1983.  The district is governed by a (9) member Board of Trustees who must be Florida voters and residents of the community
The District determines the yearly non-ad valorem assessment (located under Revenue & Financials) based on a budget published on or before July 1st.  Assessment monies funds the works of the District (such as wages of employees, care of roads and drainage, maintenance of an outdoor heated pool and a non-heated pool, periodic resident mowing, standard cable, 24-hour gate access monitoring, self-service laundromat, maintaining public grounds with mowing and beautification).
Please access governing documents in the menu above labeled OUR GOVERNING DOCUMENTS.  There are also several useful and frequently used FORMS available on this website.
 

The Holiday Park office does not deal with the sales and rentals in the park. For sales inquiries, please contact a local real estate agent. For rental inquiries, please use rental search sites available on the internet.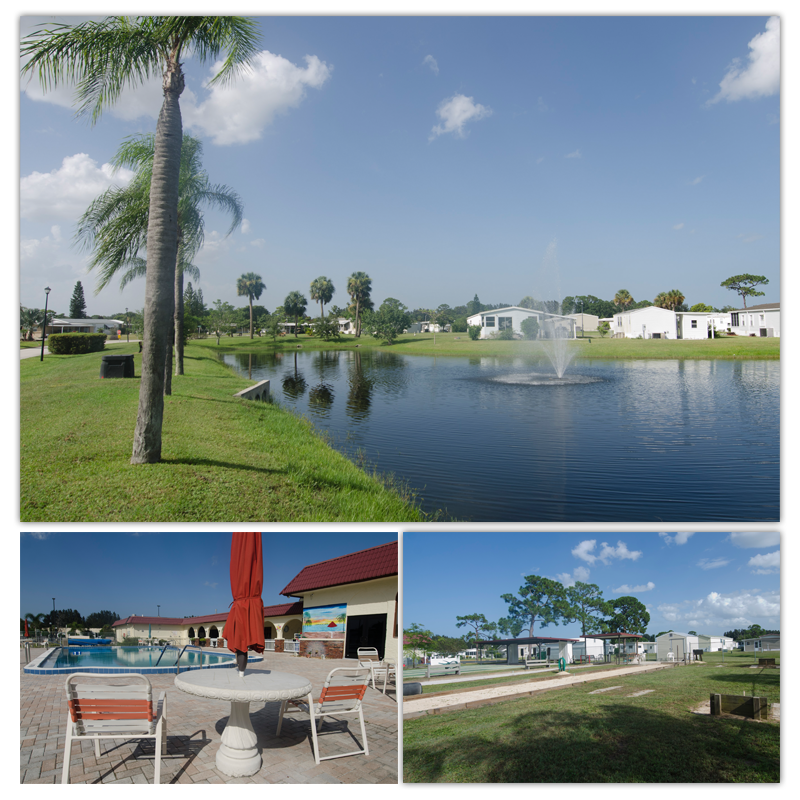 Pool and Building Opening Notice
Effective 11-17-2020 Holiday Park Office/Recreation Building will be closed due to the on-going COVID19 pandemic. All staff will resume regular working hours. Please call the office for an appointment if you need a decal or extended passes.
The pool will remain open at this time. All aquatic exercise classes have been cancelled. The new pool operating hours are as follows:
Mon-Fri 8:30a to 5:00p
Sat and Sun 10:00a to 6:00p
The pool is open to residents only. This is the decision of the Board of Trustees.
This will remain in effect until further notice!
ADA COMPLIANCE
If you are experiencing difficulty accessing any area of our website, please go to the FORMS section; take a moment to complete the form titled "Request for Information"; send the form to District Manager, Port Malabar Holiday Park, 215 Holiday Park Blvd., Palm Bay, FL 32907.  Information requested will be forwarded in the manner chosen on the form.